BioMin C 6 Pack + Low Flat Shipping Rates
---
SKU: FGTB005
Sale price

$72.50
Regular price
(/)

Cruelty Free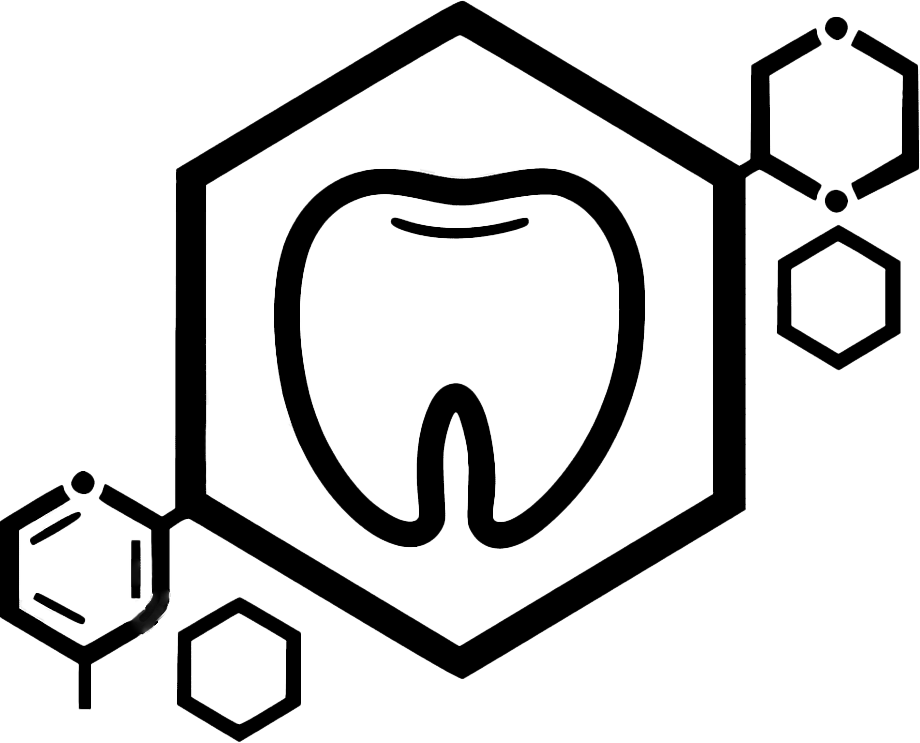 Fluoride Free
Low rate Shipping on 6 Pack 
BioMin C Toothpaste (6 x 75ml)
BioMin™ C is a fluoride-free toothpaste for everyday use that

Forms a protective layer of hydroxyapatite on your teeth, like BioMin™ F but quicker.

BioMin™ C attaches to the enamel and slowly delivers minerals that restore your teeth and make them more resistant. For best results, brush for two minutes without rinsing. Experience lasting oral health protection with this revolutionary toothpaste.

BioMin™ C will leave your mouth feeling fresh and clean after brushing.

Become one of the many happy BioMin Toothpaste customers and order now. 
Weight per tube:

0.125 kg

Bubble Bag Dimensions: 

7.5" x 10.5" Bubble mailers - it can hold up to 2 tubes




10" x 13" Bubble mailers - it can hold up to 4 tubes

Boxes Dimensions:

7" x 5" x 4" inches - it can hold up to 6 tubes




8" x 6" x 4" inches - it can hold up to 8 tubes




12" x 6" x 4" inches - it can hold up to 14 tubes

UPC:

0705632090497
 Ingredients:

Glycerin, Silica, PEG, Sodium Lauryl Sulphate, ChloroCalciumPhosphoSilicate,
Titanium Dioxide, Flavouring, Carbopol, Potassium Acesulfame. 

Brand:

BioMin Technologies
Direction for use:

Brush with BioMin™ C toothpaste twice daily, ideally before breakfast and last thing at night, Do not rinse mouth with water after brushing, replace the tube cap after use to protect against humidity.

How to use BioMin™ C toothpaste:

- Brush your teeth with BioMin™ C toothpaste in the morning and at night, preferably before eating breakfast and going to bed. Avoid rinsing your mouth with water after brushing. Keep the tube cap closed to prevent moisture.
- Put a small amount of toothpaste, about the size of a pea, on a toothbrush. Hold your toothbrush at an angle against your gums on the outer surfaces of your teeth.
- Use short and gentle vertical strokes, moving the bristles away from your gums, to clean the outer surfaces of your upper and lower teeth. Then clean the inner surfaces and the chewing surfaces. Pay special attention to any areas that are hard to reach.
- If you want to have fresher breath, you can also brush your tongue.
- After brushing for two minutes, swish the foamy toothpaste around your mouth for 30 seconds and spit it out into the sink.
- This step is very important: do not rinse your mouth out with water! Rinsing removes the active ingredients of the toothpaste before they can work. Leave your mouth with a fresh, minty taste.

Do not use if you allergic to any of the ingredients.

 
BioMin® C is a Fluoride-free family toothpaste that is based on the same award-winning technology of BioMin® F.

Produces a protective layer of Hydroxyapatite over the tooth surface.
Strengthens and protects tooth enamel.
Works for up to 12 hours after brushing.
Fresh, minty flavour
Vegan & Halal Friendly.
Does not contain any bio-plastics.
To find out more about our affordable and flexible shipping rates, including free shipping options, please follow this link.

Canada Shipping Information: 

We use Canada Post Expedited Parcel service as our default option for domestic orders. This service provides tracking and delivery confirmation. You can also choose Xpresspost or Priority service if you prefer. To get an estimate of the shipping cost based on your location, please use the Shipping Calculator on the Cart page.

Please note that it may take 1-3 extra days for us to process and pack your order.

Worldwide Shipping Information:

The delivery time for your order depends on where you are located. For Canada, it usually takes 2 to 5 business days. For United States, it usually takes 5-8 business days. For other countries, it usually takes 5 to 15 business days. 

Please note that it may take 1-3 extra days for us to process and pack your order.

Return Policy:

We want you to be happy with our products, but if you need to return an order, we are here to help. Just contact us by email and we will guide you through the process.

You have 14 days from the date you received your order to return your product. Please make sure that the products are not opened or damaged. For more information about our return policy, please check our policy.
BioMin C 6 Pack + Low Flat Shipping Rates
Sale price

$72.50
Regular price
Choose options
I will be 80 in August and my dentist said my teeth is better than some 30 years old
I started using BioMin F as soon as I read it came available and then I read BioMin C was new so I use that now, I will be 80 in August and my dentist said my teeth is better than some 30 years old. My son who is a computer consultent gave me a computer and his email to help me.
Toothpaste BiominC, works wonders
My name is Victoria. I'm from Russia. I have a son, he is 2 years old and we are faced with such a problem: the upper two teeth darkened and thinned, because of this, the child stopped eating solid food, complained of pain, recently fed on one milk. When they turned to the dentist, he could not understand why it happened to his teeth, he wrote out children's expensive pastes, gels for the teeth, but they did not help. When cleaning the teeth, the gums bled and the son roared with pain. A week ago, we received BiominC toothpaste, on the same evening we started brushing our teeth, and after a few days I noticed that the teeth had become shiny, the gums did not bleed, the child began to eat cereals and other food.We went to the dentist for another checkup, he said that the teeth became dense.
Toothpaste BiominC, works wonders, tested on the child.
Better teeth
I read about BioMin while reading articles at a science news site (regular habit). The science of the active ingredient is what peaked my interest and got me researching into this more. I had been brushing with regular toothpaste, electric toothbrush and fluorinated mouthwash but the results weren't great at checkup-time, and since no one has gotten the grow your own new teeth thing solved yet, BioMin seemed like it'd be worth a a try.
After a couple of weeks of using BioMin C (F wasn't available in Canada yet) I noticed that my teeth felt harder. I also realized that my teeth were less sensitive to cold from ice cream (favourite food). My next dental checkup was the first in years that the dentist didn't lecture me!
I'm stocked up on BioMin C now. It's not low cost but real teeth are better fake ones.
You Must Try
After a long time researching new toothpastes to try I found this one. It was actually really hard to find out how to purchase it too. The Biomin website does not direct me here. I am so happy I was able to find out how to purchase this stuff.
I have thick teeth and never had a cavity but as I am getting older I really want to protect my teeth and keep as many of them as possible. Since using Biomin really feel like my teeth are clean and protected from stains without stripping the enamel. I also love that the toothpaste doesn't taste sugary or too sweet like many of the popular brands. It has the perfect flavor balance and the texture is creamy not gritty.
My husband has soft teeth and really struggles to find something that doesn't bother him. He loves this stuff. He says since he started using it his teeth don't bother him. He really feels like it had made a huge difference.
We have tried a huge range of toothpaste types and brands. I am so happy with Biomin I just bought a 12pack. I will definitely be recommending this to everyone. Unfortunately the "F" is always sold out so I haven't been able to try it. But I can't speak highly enough about the fluoride-free. It is expensive, but so worth the cost.
Love it!
My teeth feel like they were cleaned by the dentist.
I really like the taste and I don't mind the texture at all, Love BioMin C!!