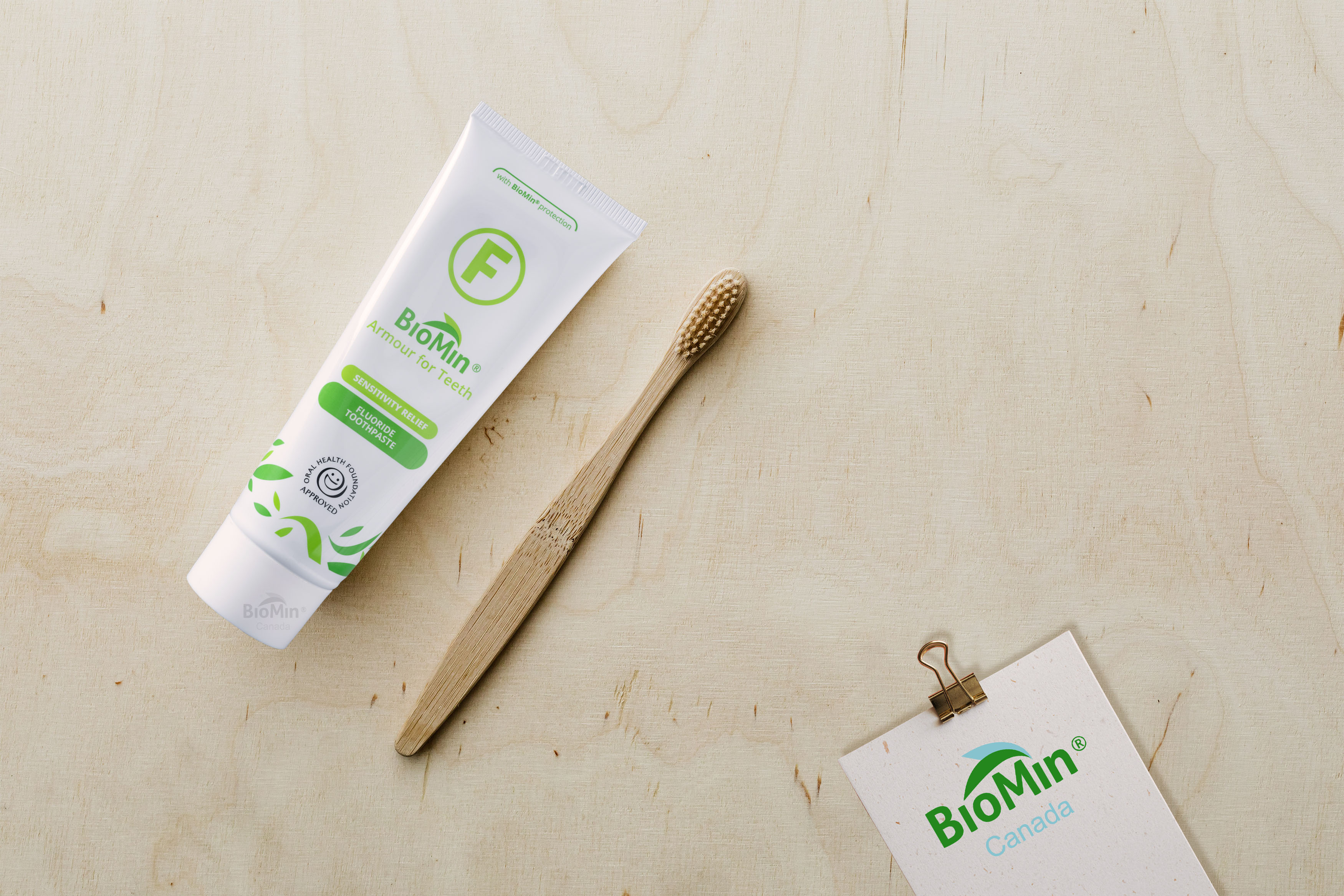 BioMin F toothpaste stands out among the world's best toothpastes for these three reasons
BioMin F toothpaste stands out among the world's best toothpastes for these three reasons:
1) BioMin F toothpaste fights decay up to 8X longer!
Unlike other toothpastes that only provide a short burst of fluoride, BioMin F toothpaste releases fluoride slowly and continuously for up to 12 hours. This means that your teeth are protected from acid attacks and cavities throughout the day and night. BioMin F toothpaste also uses less than 600 ppm of fluoride, which is significantly lower than most other toothpastes. This makes it safer for children and people with fluoride sensitivity.
2) BioMin F toothpaste rebuilds damaged enamel
BioMin F toothpaste not only prevents enamel erosion, but also helps repair it by delivering calcium and phosphate ions to your teeth. These are the building blocks of enamel and they help remineralize and strengthen your teeth. BioMin F toothpaste also reduces demineralization, which is the loss of minerals from your enamel due to acids. By restoring and preserving your enamel, BioMin F toothpaste improves your oral health and appearance.
3) BioMin F toothpaste creates a protective armour
BioMin F toothpaste relieves sensitivity by forming a layer of fluorapatite on your teeth. Fluorapatite is a mineral that is similar to your natural enamel, but twice as strong. It seals the exposed dentine tubules that cause pain when you eat hot or cold foods. This layer lasts 8 times longer than other sensitive toothpastes and reduces discomfort. BioMin F toothpaste also increases the release of minerals when your teeth come under attack from acids, providing extra protection.
BioMin F toothpaste is a revolutionary product that offers multiple benefits for your oral health. It is clinically proven to reduce sensitivity, prevent decay, and remineralize enamel. It is also the first and only toothpaste to receive Oral Health Foundation approval for both sensitivity relief and remineralization. If you want to try a toothpaste that works harder and smarter for your teeth, order BioMin F today!