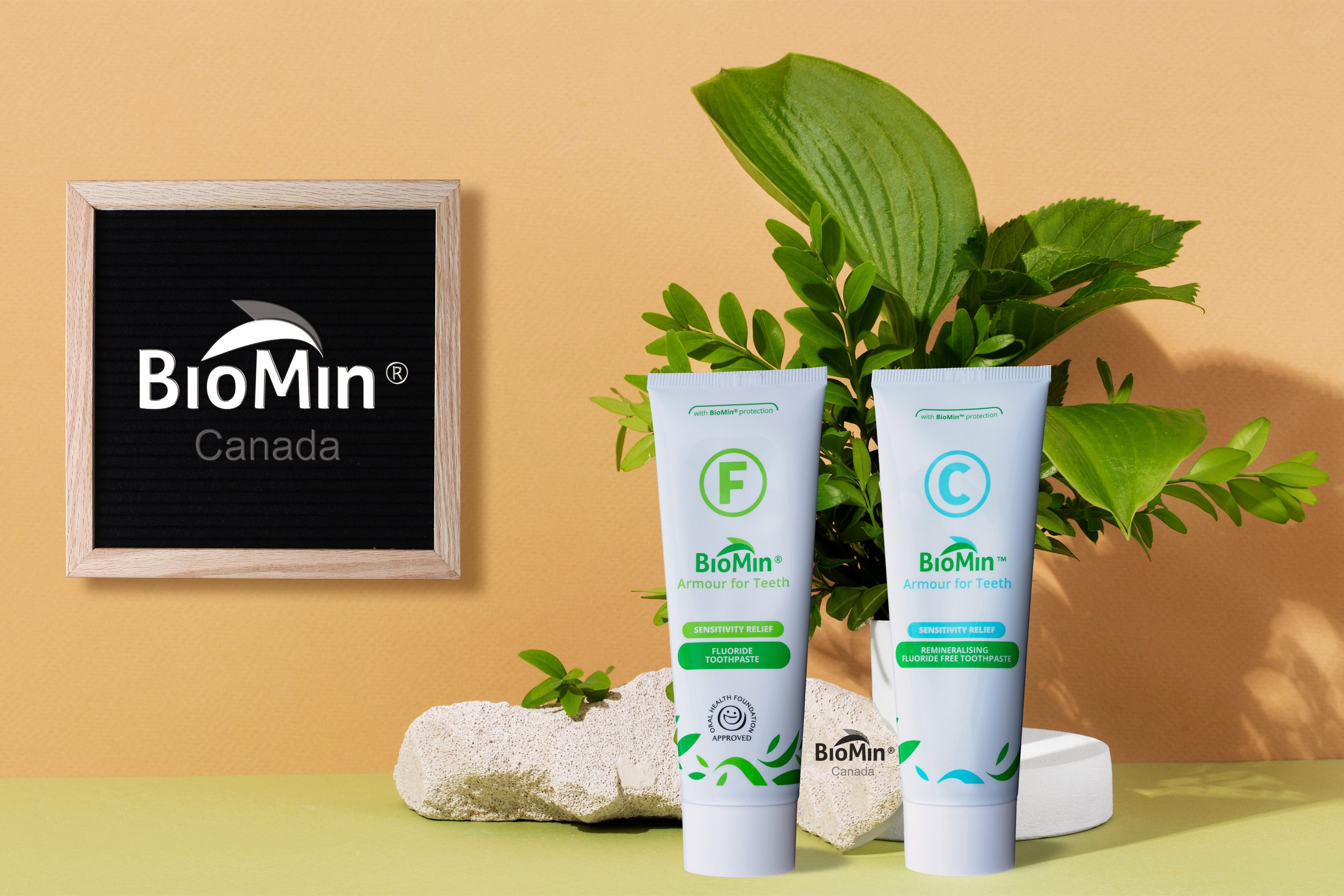 BioMin toothpaste is in a league of its own
BioMin toothpaste stands out among the world's best toothpaste options due to its innovative and scientifically-backed approach to oral care. Unlike traditional toothpaste brands that focus solely on fluoride for strengthening enamel, BioMin toothpaste utilizes advanced bioactive glass technology to provide a range of benefits that go beyond conventional oral hygiene.

Here's why BioMin toothpaste is in a league of its own:

1. Bioactive Glass Technology: At the core of BioMin toothpaste's effectiveness is its bioactive glass technology. This technology involves the incorporation of bioglass particles into the toothpaste's formulation. These bioglass particles are designed to release essential minerals such as calcium, phosphate, and fluoride in a controlled manner over an extended period. This slow release ensures a sustained supply of minerals to the teeth, aiding in remineralization and strengthening enamel.

2. Remineralization: BioMin toothpaste actively supports the remineralization process, which is crucial for maintaining strong and healthy teeth. By delivering a consistent supply of minerals to the tooth surface, it helps to repair early-stage enamel lesions and prevent the progression of cavities. This is particularly beneficial for individuals who are at a higher risk of developing dental issues.

3. Long-Lasting Protection: The controlled release of minerals provided by BioMin toothpaste offers long-lasting protection to the teeth. This means that even after brushing, the toothpaste continues to work, providing a shield against acid attacks and other factors that can lead to enamel erosion.

4. Sensitivity Relief: Many individuals suffer from tooth sensitivity, which can be a result of enamel erosion or exposed dentin. BioMin toothpaste's unique formulation helps to occlude exposed dentinal tubules, reducing tooth sensitivity and discomfort.

5. Clinically Proven Efficacy: BioMin toothpaste's benefits are not just theoretical; they are supported by scientific research and clinical trials. These trials have demonstrated the positive effects of bioactive glass technology on enamel remineralization and overall oral health.

6. Customized Variants: BioMin offers different variants of toothpaste to cater to specific needs. For instance, they have variants formulated for sensitivity relief, kids' oral health, and general enamel protection. This customization ensures that individuals can choose a toothpaste that suits their unique requirements.

8. Innovation in Oral Care: By introducing bioactive glass technology to the dental care landscape, BioMin toothpaste showcases a commitment to innovation and pushing the boundaries of what oral care products can achieve.

In a world where oral health is paramount, BioMin toothpaste emerges as a standout product that combines scientific advancement with practical oral care benefits. Its ability to support remineralization, provide lasting protection, and address sensitivity makes it a top choice for individuals seeking a comprehensive and effective toothpaste solution.