Need help?
Frequently Asked Questions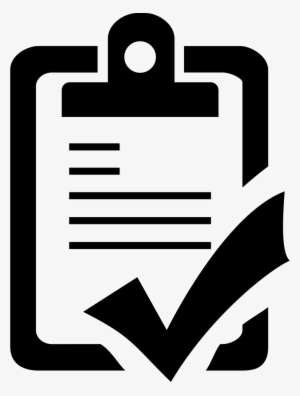 Orders & Returns
We always aim for make sure our customers love our products, but if you do need to return an order, we're happy to help. Just email us directly and we'll take you through the process.

You can return unopened items in the original packaging within 14 days of your purchase with receipt or proof of purchase. If 14 days or more have passed since your purchase, we cannot offer you a refund or an exchange.
We accept all major credit cards (Visa, MasterCard, American Express), and you can choose to run your transaction through Apple Pay or through Google Pay. Both options are secure. You will receive a confirmation of your order via email with the total dollar amount (including any applicable taxes and shipping & handling).
Our store accepts multi-currency. By default, our store currency is Canadian dollars, but you can change the currency from the currency selector menu, which is usually located at the bottom of our store or on the main menu.

 EXCHANGE CONVERSION RATE

The exchange prices in our store change automatically with market exchange rates. Prices are converted by multiplying the store price by the currency conversion rate.
Interac e-Transfer
Interace-Transfer is a fast, secure and convenient way to send money to anyone in Canada using online banking. The participating bank or credit union transfers the funds using established and secure banking procedures. Transfers are almost instant.
Any customer with a Canadian bank account, with sufficient Canadian dollars in their account to complete their purchase.
To provide a secure method for online store integration. We have agreed with Canadian payment provider DirectPay to provide the payment API solution for our store, which will allow customers to make payments securely. (DirectPay and BioMin Canada store will not have access to your banking information at any time during the process).
Yes. From the Interac Request email, the customer selects their bank. They are taken to their bank's secure login page to log in to their bank account and complete the Interac e-Transfer. Both DirectPay and BioMin Canada will never have access to the customer's bank credentials, even temporarily.
1) Customer selects "Interac e-Transfer with DirectPay" at the checkout and
continues.
2) A page with directions will pop up. If it does not, the customer should check their pop-up settings - Apple devices and the Safari browser often block pop-ups.
3) If the customer is on desktop and clicks "Pay on your phone", a QR code will open up that they can scan with their phone camera:
4)  Once the customer either A) clicks "Pay on this device" OR B) they select "Pay on your phone" and scan the QR code, an Interac request will pop up. If it does not, the customer should check their pop-up settings - Apple devices and the Safari browser often block pop-ups.

(same on mobile and desktop devices)
5)  The customer selects their bank.

6)  The customer logs into their bank, and follows the prompts given to complete the Interac e-Transfer Request.
Once completed, the customer is redirected back to the BioMin Canada order confirmation page.

If you are unable to complete the e-Transfer from your online bank account, that is something that is controlled by your bank. Please contact your
bank.

(Note: There are a few possible reasons that e-Transfers have been blocked in the past:


●  Insufficient funds in the bank account.


●  Limitations imposed by the bank. There may be a limit on the number of e-Transfers or size of e-Transfers you can do from your account. You can contact your bank regarding these limitations.


●  Your bank may view the transaction as fraudulent. For example, if you are attempting to complete the e-Transfer from a new device or a foreign location, your bank may disallow the e-Transfer as a security precaution.
If you unable to even get to the bank login page, they may have blocked Interac e-Transfer Requests from the merchant, or even blocked Interac e-Transfer Requests entirely. To check, they should visit this Interac page, where they can unblock Interac e-Transfer Requests.
If the customer has completed the Interac e-Transfer and the funds have left their bank account, the payment is complete and can not be canceled. Customer must contact us to cancel the order and issue the refund.
Please send an email to customercare@biomin-toothpaste.com to initiate the refund again, indicating in the email that the original Interac e-Transfer expired. We will contact DirectPay to process the refund again.
Shipping
Yes, we ship all over the world. Shipping costs will apply, and will be added at checkout. We run discounts and promotions all year, so stay tuned for exclusive deals.
It depends on where you are. Orders processed here will take 5-10 business days to arrive. Overseas deliveries can take anywhere from 7-16 days. Delivery details will be provided in your confirmation email.

BioMin® Toothpaste
BioMin® F toothpaste is a multi-functional product. We believe the qualities of the toothpaste provide benefits for the whole family, not just those suffering with sensitive teeth. It also works to strengthen and protect tooth structure.
The award-winning technology behind BioMin® toothpastes has been developed to help reduce tooth sensitivity, help replace lost mineral from tooth surfaces and strengthen tooth structure. The patented technology utilizes Fluoride-containing bioactive particles (BioMin® F) and chloride-containing bioactive particles (BioMin® C). The Fluoride within BioMin® F is incorporated within the structure of the particles, so Fluoride is delivered gradually as these particles dissolves for up to 12 hours. Due to this slow release process, lower overall concentration of Fluoride is required providing greater effectiveness and efficiency (up to 8 times longer than traditional Fluoride toothpastes). BioMin® toothpastes mimic and enhance the way saliva replaces lost mineral on tooth surfaces, providing protection and relief.
Bioactive glasses were initially developed for bone grafting, and have been developed for use in BioMin® F toothpaste to deliver a combination of Calcium, Phosphate and Fluoride ions to strengthen and protect tooth enamel through the production of Fluorapatite. These glasses are highly biocompatible. They're tiny too (10th of the width of a human hair), and as such they can penetrate the minute holes within the tooth and adhere to the surfaces of the mouth where they slowly release providing added protection for several hours. 
BioMin® F is a low-fluoride toothpaste, whilst BioMin® C is a fluoride-free formulation. BioMin® F contains Fluoride in the glass besides Calcium and Phosphate, but in the case of BioMin® C, a Chloride ion replaces the Fluoride ion incorporated in the bioglass structure. BioMin® C is a more reactive glass and develops apatite formation more rapidly, precipitating Hydroxyapatite onto the tooth surfaces rather than Fluorapatite, as it does with BioMin® F. 
Your mouth is fighting daily against acid attack, and surveys indicate that more than 40 per cent of adults experience tooth sensitivity at some stage during their lifetimes.  Almost everything you eat and drink is either quite acidic, or could contain sugars that can react with bacteria to form acids. These acids will subsequently attack the occluded aspects of the tubules and dissolve Calcium and Phosphate from the surface. To reduce the risk of acid attack we recommend using BioMin® F toothpaste twice daily, which helps to replace lost tooth mineral, and to improve your diet by reducing sugar intake.
We have a specialist toothpaste for children within our range, BioMin F for Kids, which has completed all the necessary safety checks for use by children. The lower level of Fluoride is well within the recommendations for children. This product is aimed at children aged 3-6 years. Children above the age of 6 can continue to use BioMin F for Kids or transition to adult toothpaste, such as BioMin F. 
BioMin F for Kids has been fully tested, and toxicology tests confirm that it is safe for use in children over 10kgs in weight. Due to regulations concerning instructions for use, most children's toothpastes are recommended for 3+ years as it is generally understood that young children cannot spit out excess product, and toothpaste should not be consumed. However, it is safe to use a smear of BioMin F for Kids toothpaste (rather than a pea-sized amount), as directed, for under 3s. 
Whilst we have yet to undertake clinical research on the use of BioMin™ F for pregnant women, we see no reason why it should not be used. The lower level of Fluoride is well within the recommendations does not represent a foreseeable risk.
BioMin™ F toothpaste delivers for up to 8 times longer than traditional Fluoride toothpastes on the market, thus providing continuous protection. The level of Fluoride delivery from BioMin™ F toothpaste combined with Calcium and Phosphate is optimal for the development of new tooth mineral. We believe that not only Fluoride but also Calcium and Phosphate are required for effective development of new tooth mineral (apatite). Whilst we have yet to undertake clinical research in this area, it is potentially feasible that BioMin™ F may be an effective aid for such cases.
BioMin™ F contains approximately 60% less Fluoride than most supermarket and pharmacy toothpaste, containing less than 600 ppm Fluoride per tube, compared to most supermarket and pharmacy toothpaste which contain around 1400-1500 ppm. The lower Fluoride level may reduce the risk of fluorosis.
Dental fluorosis is caused by consuming too much Fluoride. With this knowledge, scientists and researchers at BioMin Technologies have created BioMin® F toothpaste to deliver lower levels of Fluoride with less than 600ppm per 75ml tube.
To understand the type of white spot you have it is recommended to visit the dentist. BioMin can assist with the remineralization of early decay and is showing very promising results in helping (not curing) patients. BioMin toothpaste may assist with the repair of white spots lesions: their slow-release mechanisms deliver essential minerals to the tooth's surface
BioMin™ C is the FLUORIDE FREE toothpaste which also contains bioactive glass, formulated to adhere to the tooth surface and slowly release mineral ions in a similar manner to BioMin™ F - only without the Fluoride and much faster – to produce a hydroxyapatite coating.
Most of the "whitening" and "brightening claims" made by retail toothpastes are based on the toothpaste having mild abrasives that can reduce surface staining. BioMin™ F is classed as a low abrasive toothpaste so therefore could deliver some whitening benefits. To receive significant whitening benefits consumers are advised to visit their dentists.
No.

Though BioMin® and Novamin® belong to the bioglass family, their components are different. The BioMin® (active compound) is a newer compound called Calcium FluoroPhospho Silicate. Novamin® is a Calcium Sodium Phosphosilicate. The newer BioMin® F compound has three advantages: It contains Fluoride within the glass structure, enabling slow and extended release of up to 12 hours; has a higher Phosphate content for enhanced bioactivity; and smaller particles which can enter and fill the tooth's open tubules. Find out more here.



It's best to brush twice a day, first thing in the morning (before breakfast) and last thing at night. Never brush immediately after consuming food or drink because your tooth enamel will be slightly weakened and more susceptible to abrasion. Click here for helpful tips on how to brush with BioMin® toothpaste products.
We recommend using a soft-medium toothbrush when using BioMin® toothpaste products
BioMin® F, the pioneering toothpaste which replaces lost tooth mineral, has become the first toothpaste to gain accreditation from the Oral Health Foundation's expert panel for both sensitivity reduction and remineralization. Consumers can be assured that a product such as BioMin® F, which carries the Oral Health Foundation approved logo has had its claims rigorously checked and effectively verified. The accreditation is applicable worldwide. For more information click here.
BioMin Technologies is in receipt of both Certificate of Registration of Quality Management System to I.S. EN ISO 13485:2016 and Quality System Approval Certificate Medical Devices Directive 93/42/EEC as a class IIb medical device. Quality Management Certificates.
BioMin C (bioactive glass): Active ingredient which adheres to the tooth upon brushing and slowly dissolves saliva to release calcium and phosphate which precipitate on the tooth surfaces as hydroxycarbonated apatite (same as the natural tooth)
Sodium Lauryl Sulphate:  Foaming agent
Titanium Dioxide:  White lustrous colour
Carbomer 974P:  Viscosity modifier
Potassium Acesulfame: Sweetener
Pyrogenica Silica:  Thixotropic viscosity modifier
Zeodent 113:  Cleaning agent / stain removal
Zeodent 165: Viscosity modifier - thickener
Peppermint Flavour N&A: Flavourant
Glycerine: Carrier
Polyethylene Glycol: Adhesion of glass to tooth
BioMin products are vegan. No animal derived products are contained in BioMin® and no animal testing has been used in its development.
Other
The bubble chat is our newest addition to the store, meet  CyRobo BioMin Canada chatbot for communication. CyRobo is here to serve you 24/7 especially when we are away from the working hours and will help you answer some of the questions and track your order automatically. CyRobo is here to improve our customer service, deliver quicker responses for customers, acting solid addition to the knowledge base and FAQ which can distribute rich information per customer requests.
You can contact u via our chatbot CyRobo or contact us page! We will be happy to assist you.