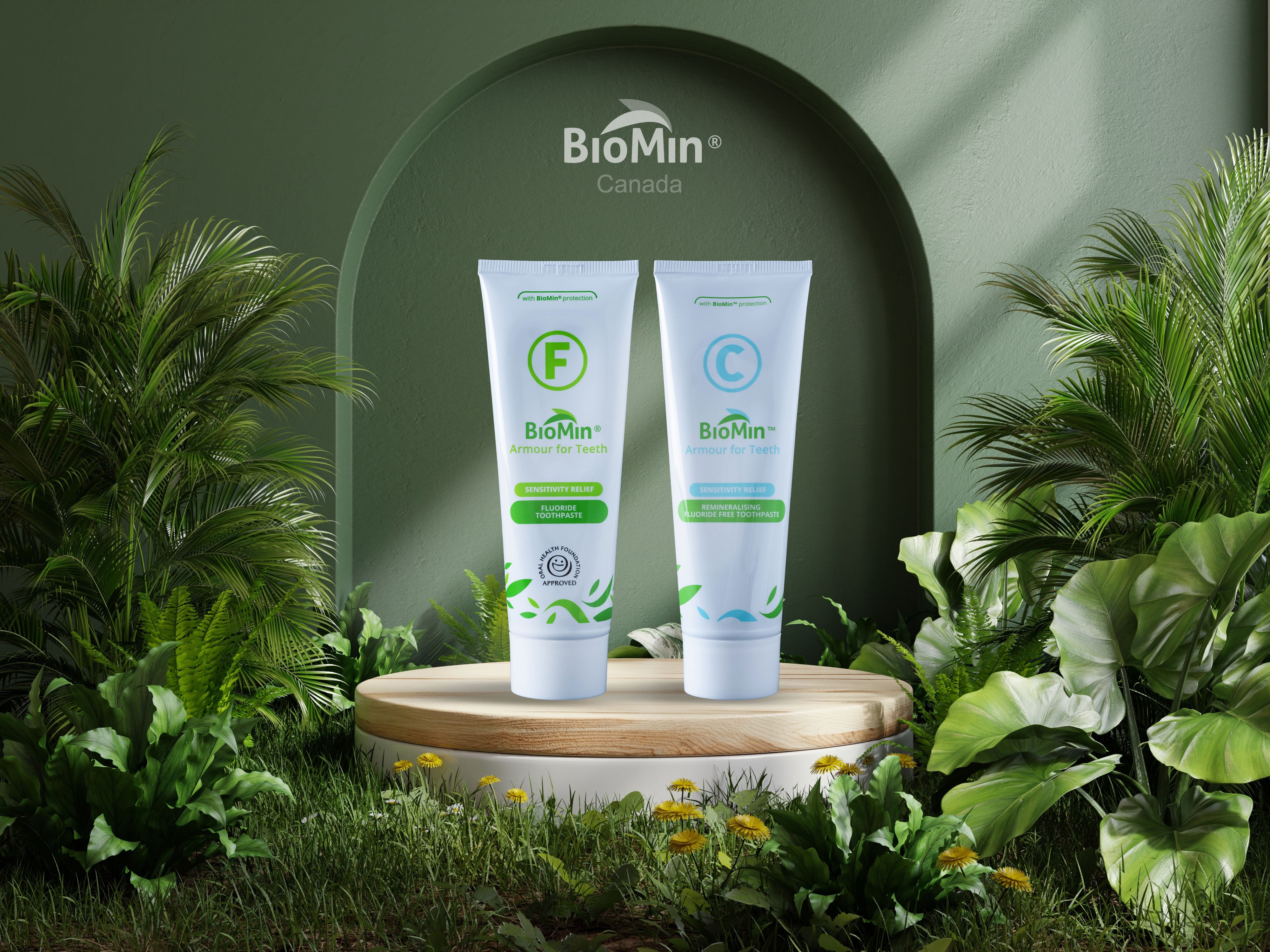 BioMin Toothpaste: The Superior Choice for Dental Health
Introduction

Oral health is a crucial aspect of overall well-being, and choosing the right toothpaste is essential for maintaining strong and healthy teeth. In recent years, BioMin toothpaste has emerged as a superior choice when compared to competitors like Apagard and Sensodyne. Backed by clinical results and innovative technology, BioMin offers unique benefits that set it apart in the dental care market.

BioMin Toothpaste: A Brief Overview

BioMin is a groundbreaking toothpaste that utilizes cutting-edge bioactive glass technology to enhance dental health. This innovative toothpaste is designed to strengthen tooth enamel, reduce sensitivity, and protect against decay by delivering essential minerals to the teeth. In this article, we will explore the reasons why BioMin toothpaste is superior to Apagard and Sensodyne, backed by clinical evidence.

1. Superior Enamel Protection

One of the standout features of BioMin toothpaste is its ability to protect and strengthen tooth enamel. BioMin uses bioactive glass, which releases calcium, phosphate, and fluoride ions to form a protective layer on the tooth's surface. Clinical studies have shown that BioMin toothpaste is more effective at remineralizing enamel compared to Apagard and Sensodyne.

In a randomized controlled trial published in the Journal of Clinical Dentistry, BioMin toothpaste was found to significantly increase enamel microhardness after just one week of use. This demonstrates its effectiveness in fortifying tooth enamel, a critical factor in preventing cavities and tooth sensitivity.

2. Long-Lasting Relief from Sensitivity

Tooth sensitivity is a common dental issue, and many individuals turn to Sensodyne for relief. While Sensodyne is known for its sensitivity-fighting properties, BioMin toothpaste offers a longer-lasting solution. BioMin's bioactive glass technology not only provides immediate relief but also continues to protect against sensitivity by strengthening enamel over time.

A clinical study published in the British Dental Journal found that BioMin toothpaste reduced tooth sensitivity more effectively than Sensodyne after six weeks of use. This extended relief makes BioMin a superior choice for those seeking sustained protection against sensitivity.

3. Effective Cavity Prevention

Cavity prevention is a top priority in dental care. BioMin toothpaste excels in this regard due to its unique ability to release fluoride ions gradually. These ions help to create a protective barrier on the tooth's surface, making it more resistant to acid attacks and decay.

Clinical trials have demonstrated that BioMin toothpaste provides better cavity protection compared to Apagard and Sensodyne. A study published in the Journal of Clinical and Experimental Dentistry reported a significant reduction in cavity formation with BioMin toothpaste, making it a superior choice for long-term dental health.

Conclusion

BioMin toothpaste stands out as a superior choice for dental health when compared to Apagard and Sensodyne. Its innovative bioactive glass technology offers superior enamel protection, long-lasting relief from sensitivity, and effective cavity prevention. These advantages are backed by clinical results, making BioMin the go-to toothpaste for individuals seeking optimal oral health.

When it comes to protecting your teeth and ensuring long-term dental well-being, BioMin toothpaste has proven to be the superior option in the market. Make the switch today and experience the difference in your oral health. Your smile deserves nothing less than the best, and BioMin delivers on that promise.