BioMin™ F 75 ml - Sensitive Teeth & Remineralizing Toothpaste
---
SKU: FGTB003N
Sale price

$12.25
Regular price
(/)

Cruelty Free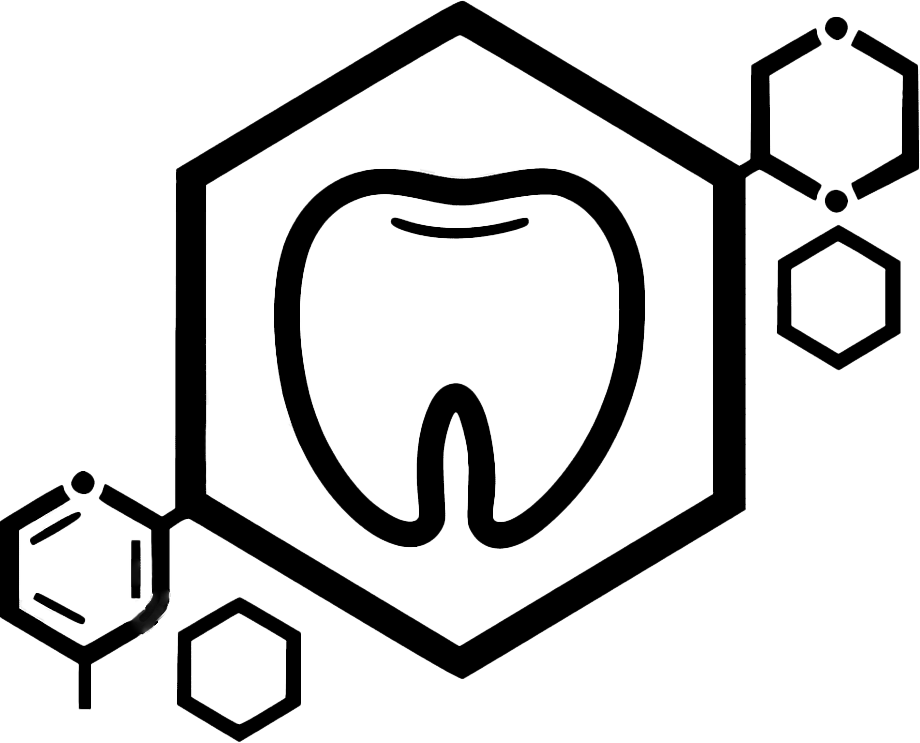 Low Fluoride
BioMin F Low Fluoride Toothpaste (1x 75ml)
BioMin™ F Toothpaste is formulated with patented bio-glass technology, enriched with Fluorapatite, Calcium and Phosphate ions. Its slow-release formula delivers up to 12 hours of enamel protection and remineralization, creating armour twice as strong as natural tooth enamel. For best results, brush for two minutes without rinsing. Experience lasting oral health protection with this revolutionary toothpaste. Fluoride content <600ppm when packed, do not use if allergic to any ingredients.
Join thousands of other BioMin F lovers and order now.
Weight per tube:

0.125 kg

Bubble Bag Dimensions: 

7.5" x 10.5" Bubble mailers - it can hold up to 2 tubes




10" x 13" Bubble mailers - it can hold up to 5 tubes

Boxes Dimensions

7" x 5" x 4" inches - it can hold up to 6 tubes
8" x 6" x 4" inches - it can hold up to 8 tubes
12" x 6" x 4" inches - it can hold up to 14 tubes
UPC:

0701197953109

 Ingredients:

Glycerin, Silica, PEG 400, Fluoro CalciumPhosphoSilicate,




Sodium Lauryl Sulphate, Titanium Dioxide, Aroma, Carbomer,




Potassium Acesulfame.

Brand:

BioMin Technologies
- Brush twice daily with a small bead of toothpaste on a toothbrush.

- Tilt the brush at an angle and use short, vertical strokes to clean all surfaces of your teeth and tongue.

- After two minutes, swirl the foam around your mouth for 30 seconds and spit it out.

- Do not rinse with water, rinsing washes away the active ingredients of the toothpaste often before they have had a chance to work.

 
 

BioMin F toothpaste Fights decay up to 6X longer!

Slow release low dose fluoride.

Uniquely provides ongoing protection across the day

Efficient fluoride up to 60% less required

Slow release mechanism significantly reduces the quantity of fluoride required. Less than 600 ppm.

 

BioMin F toothpaste Rebuilds damaged enamel

Essential minerals help repair / remineralise the tooth

Slow release calcium and phosphate helps repair and rebuild the tooth's surface. 

Actively helps reduce demineralisation

BioMin F actively works to reduce demineralisation

 

BioMin F creates a protective armour

Creates an acid resistant armour coating

to help protect against acidic modern diets and decay.

Increases protection when teeth come under attack

when under attack BioMin F uniquely increases the release of essential minerals to fight decay and protect the teeth.
To find out more about our affordable and flexible shipping rates, including free shipping options, please follow this link.

Canada Shipping Information: 

We use Canada Post Expedited Parcel service as our default option for domestic orders. This service provides tracking and delivery confirmation. You can also choose Xpresspost or Priority service if you prefer. To get an estimate of the shipping cost based on your location, please use the Shipping Calculator on the Cart page.

Please note that it may take 1-3 extra days for us to process and pack your order.

Worldwide Shipping Information:

The delivery time for your order depends on where you are located. For Canada, it usually takes 2 to 5 business days. For United States, it usually takes 5-8 business days. For other countries, it usually takes 5 to 15 business days. 

Please note that it may take 1-3 extra days for us to process and pack your order.

Return Policy:

We want you to be happy with our products, but if you need to return an order, we are here to help. Just contact us by email and we will guide you through the process.

You have 14 days from the date you received your order to return your product. Please make sure that the products are not opened or damaged. For more information about our return policy, please check our policy.
BioMin™ F 75 ml - Sensitive Teeth & Remineralizing Toothpaste
Sale price

$12.25
Regular price
Choose options
Great Toothpaste and no cavites, too expensive
Biomin F is a great toothpaste and I have not had any cavities since I started using it. BUT, it's way too expensive. I thought it was expensive before the pandemic at USD $12 a tube after taxes and shipping. Today it's closer to $17 a tube. That's absolutely absurd for toothpaste. I continue to buy it because it is my toothpaste of choice, but if the price continues to rise, I may stop. And it certainly does not deserve more than 3 stars due to the extraordinarily high price.
Best protection for teeth
I've been using this website to buy BioMin F for about 2 years now. I like the science behind it. I've had all good results at the dentist during that time. It seems to be toothpaste with the longest lasting benefits.
Amazing Toothpaste
I have been using it for a month and I noticed a difference in how my teeth feel and look. They are less sensitive to hot and cold foods and drinks, and they look brighter and smoother. I would recommend BioMin F toothpaste to anyone who wants to improve their oral health and hygiene.
I never want to use anything else.
I love Biomin F! I think it helps my damaged teeth, I have seen a big difference with sensitivity.
In my view, BioMin F is a genuine game changer.
In my view, BioMin F is a genuine game changer.
At the beginning of lockdown, I began to have excruciating sensitivity pain in my teeth, which I could not obtain treatment for.
By chance, I saw a documentary on TV about BioMin toothpaste and decided to try it. Having tried other "sensitive" products that did not work, I was doubtful as to whether this would help my problem.
I purchased a tube of BioMin F over the internet as it seems unavailable in France, and began to use it. Within a couple of days I began to realise the benefits of using BioMin F and have continued to use it daily and I am totally pain free with zero sensitivity.
It is now 6 months since I started and have found the toothpaste to be totally effective and will continue to use this amazing toothpaste.
Many thanks to your entire team for developing this amazing product as it really has made an substantial difference to my life.