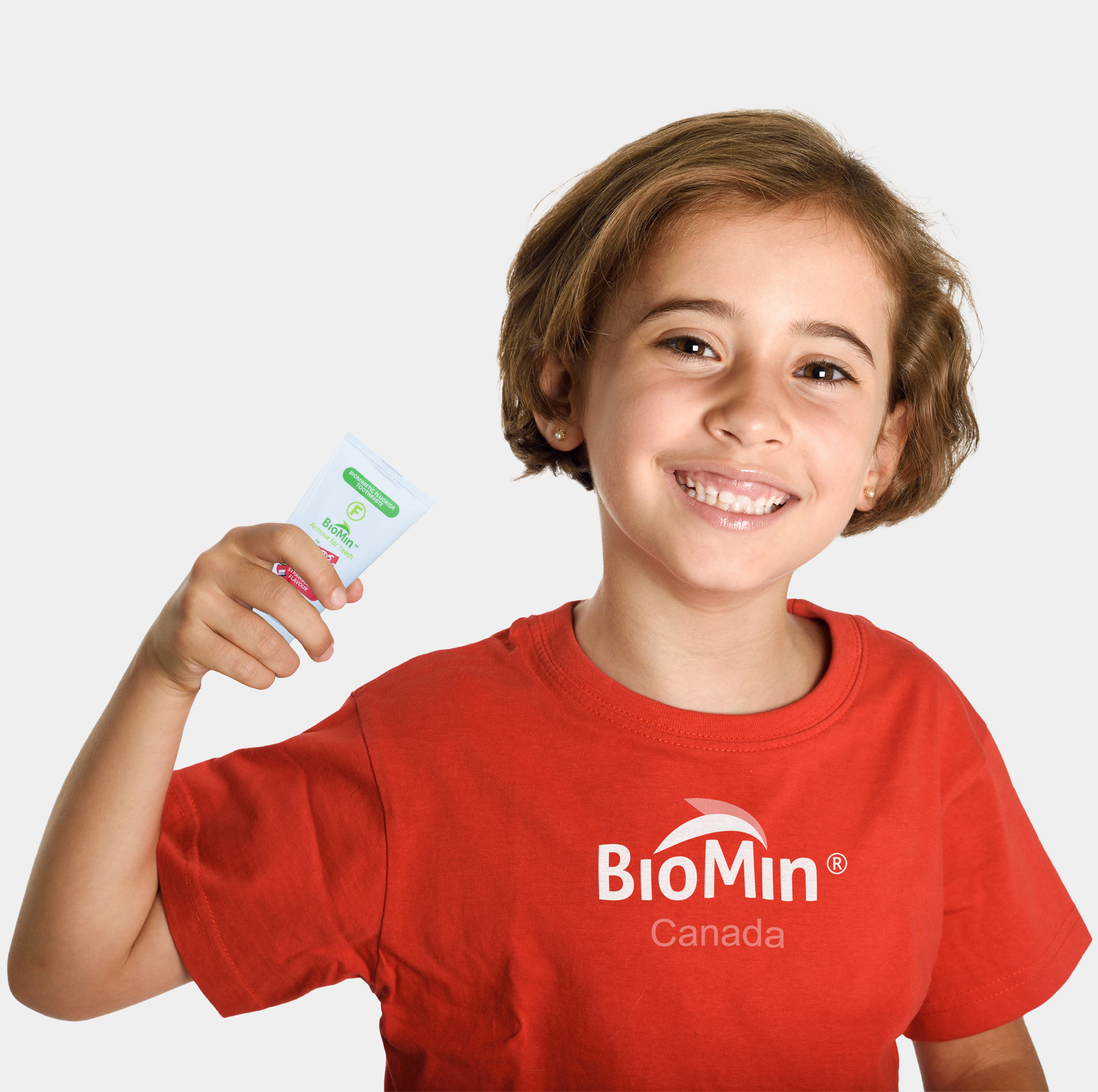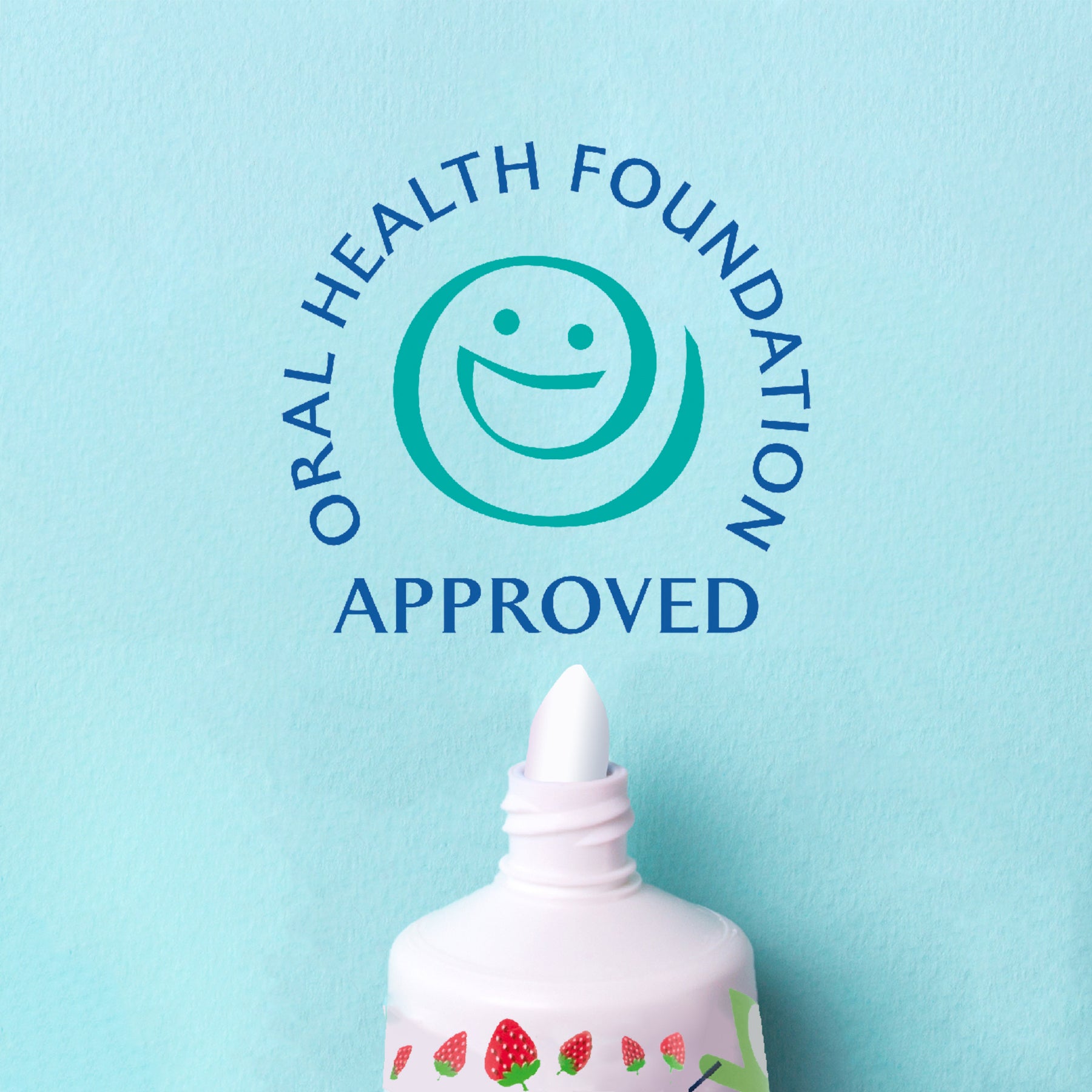 BioMin F for Kids Strawberry Toothpaste
SKU: FGSB0016
Sale price

$9.00
Regular price
(/)
---

Cruelty Free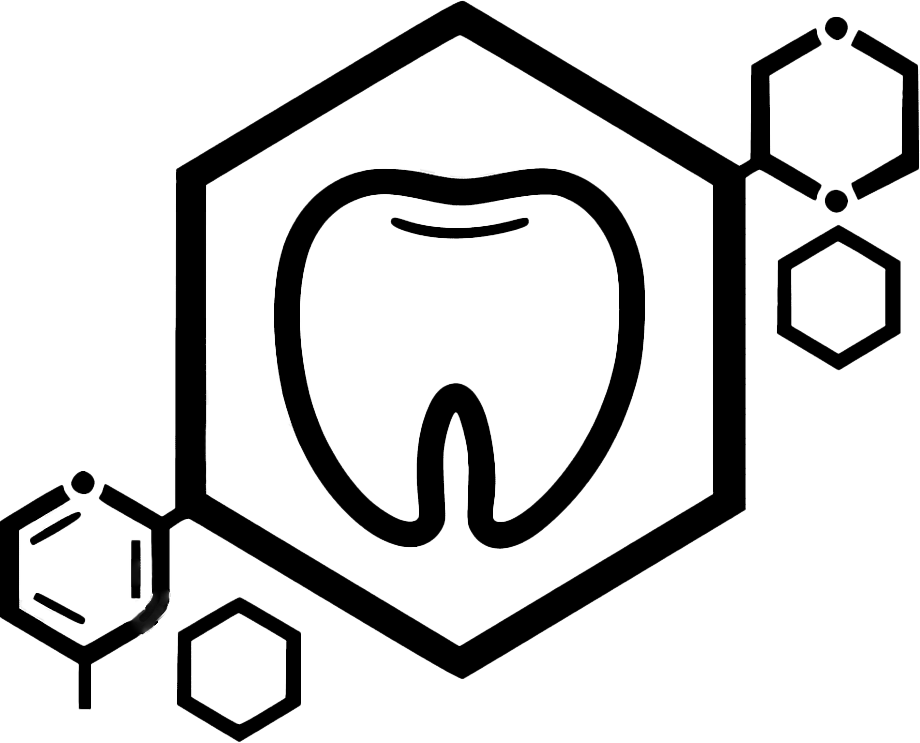 Low Fluoride
BioMin F for kids Strawberry Toothpaste (37.5ml/50g)
Suitable for ages : 3 to 6 years (Can spit out after brushing), also usable by older children and adults
UPC: 0745114522566
BioMin™ F for Kids uses the same advanced technology as the original BioMin™ F, with a fruity flavour - strawberry - and a silvery gel appearance.
BioMin™ F for Kids appeals to children with its enjoyable fruity flavour - strawberry - and its silvery gel form. For best results, brush for two minutes without rinsing.
BioMin F for Kids toothpaste is free of any animal-based products and has not been tested on animals. 
Weight per tube:

0.050 kg

Bubble Bag Dimensions: 

7.5" x 10.5" Bubble mailers - it can hold up to 3 tubes




10" x 13" Bubble mailers - it can hold up to 7 tubes

Boxes Dimensions

7" x 5" x 4" inches - it can hold up to 8 tubes
8" x 6" x 4" inches - it can hold up to 10 tubes
12" x 6" x 4" inches - it can hold up to 16 tubes
UPC:

0745114522566

 Ingredients:

Glycerin, Silica, PEG 400, Fluoro Calcium Phospho Silicate, Sodium Lauryl Sulphate, Aroma, Carbomer, Potassium Acesulfame.

Fluoride concentration is 530μg/g by weight.

Brand:

BioMin Technologies
Brushing with BioMin™ F for Kids

Brush with BioMin™ F for Kids toothpaste twice daily (before breakfast and last thing at night) to help protect tooth surfaces and prevent cavities.

Supervise your children to apply a pea sized bead of BioMin™ F for Kids toothpaste to a children's toothbrush. Brush all surfaces of the teeth using short and gentle brush strokes, be sure to pay extra attention to any hard-to-reach areas.

After two minutes of brushing encourage the child to spit out the excess into the sink and avoid rinsing with water!

(Rinsing washes away the active ingredients of the toothpaste too quickly).

Don't eat (or drink) anything acidic (like fruit or fruit juices) for 30 minutes after brushing. 
 

BioMin F toothpaste Fights decay up to 6X longer!

Slow release low dose fluoride.

Uniquely provides ongoing protection across the day

Efficient fluoride up to 60% less required

Slow release mechanism significantly reduces the quantity of fluoride required. Less than 600 ppm.

 

BioMin F toothpaste Rebuilds damaged enamel

Essential minerals help repair / remineralise the tooth

Slow release calcium and phosphate helps repair and rebuild the tooth's surface. 

Actively helps reduce demineralisation

BioMin F actively works to reduce demineralisation

 

BioMin F creates a protective armour

Creates an acid resistant armour coating

to help protect against acidic modern diets and decay.

Increases protection when teeth come under attack

when under attack BioMin F uniquely increases the release of essential minerals to fight decay and protect the teeth.
To find out more about our affordable and flexible shipping rates, including free shipping options, please follow this link.

Canada Shipping Information: 

We use Canada Post Expedited Parcel service as our default option for domestic orders. This service provides tracking and delivery confirmation. You can also choose Xpresspost or Priority service if you prefer. To get an estimate of the shipping cost based on your location, please use the Shipping Calculator on the Cart page.

Please note that it may take 1-3 extra days for us to process and pack your order.

Worldwide Shipping Information:

The delivery time for your order depends on where you are located. For Canada, it usually takes 2 to 5 business days. For United States, it usually takes 5-8 business days. For other countries, it usually takes 5 to 15 business days. 

Please note that it may take 1-3 extra days for us to process and pack your order.

Return Policy:

We want you to be happy with our products, but if you need to return an order, we are here to help. Just contact us by email and we will guide you through the process.

You have 14 days from the date you received your order to return your product. Please make sure that the products are not opened or damaged. For more information about our return policy, please check our policy.
Choose options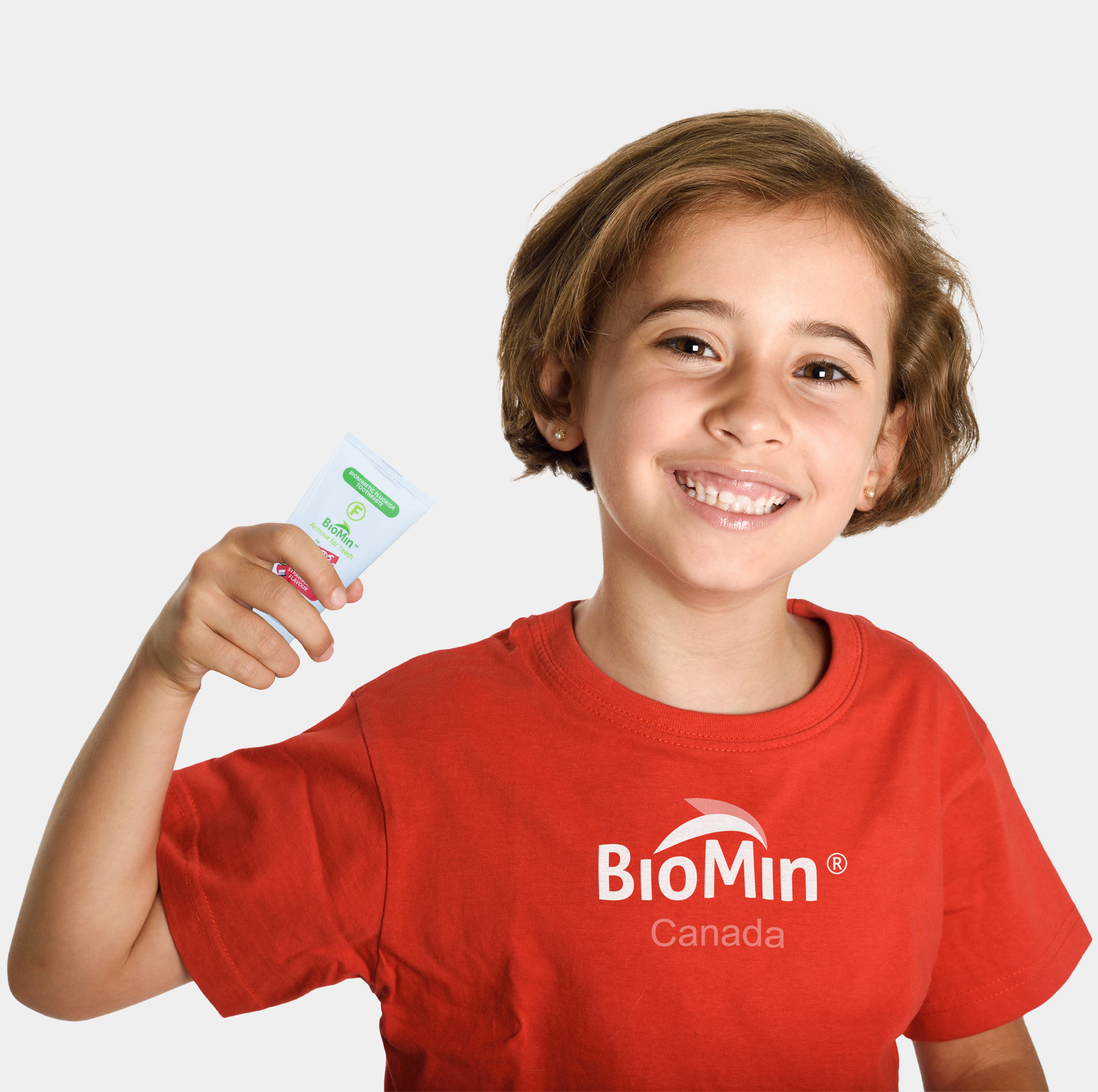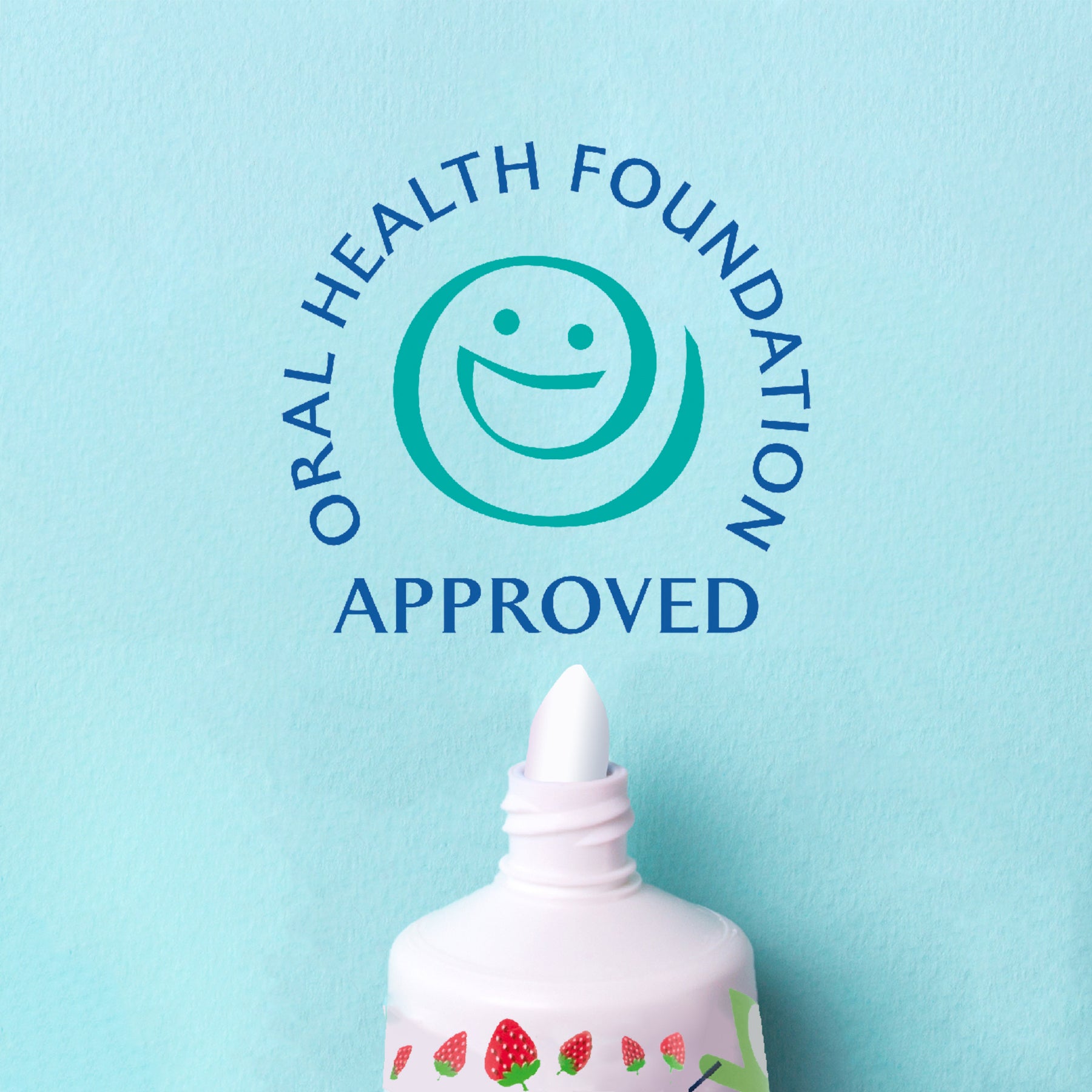 Best way to incorporate Fluoride in toothpaste!
Been using "active glass" toothpaste brands previously. Very impressed with the slow release Fluoride technology in BioMin F and glad to have it for us and the grandkids too!